The cost pressure on small businesses and families increased dramatically in 2019. Many of them let me know.
The volume was turned up by small local businesses – the ones we all adore in our local communities – that taxes are becoming a bigger and bigger problem for them. This is particularly pronounced since non-residential properties pay a municipal tax rate triple that of residential properties.
In 2019 I also began to think seriously about how the public service structure in Alberta today is still built around $100 barrels of oil and no longer reflects the realities of a disrupted and transitioning oil and gas economy. More and more I am convinced that governments at all levels will need to get leaner and more focused on the most important priorities. 
It was argued during this past budget season that the type of restraint I wanted, 0% tax increases, would have sacrificed our commitment to infrastructure and city building. Notwithstanding our still nearly $10 billion capital plan, even if Council did approve a 0% budget increase we would still have 3.2% and 2.5% drainage and waste budget increases respectively on the books, which are significant investments in critical infrastructure that I do and did support.
Additionally, there are many cost forces coming our way in 2020, which I write about below. Because of these reasons among others and the many voices who took the time to ask me for no tax increase this year I did not support the budgetary motion in December to increase taxes. 
Cost Pressures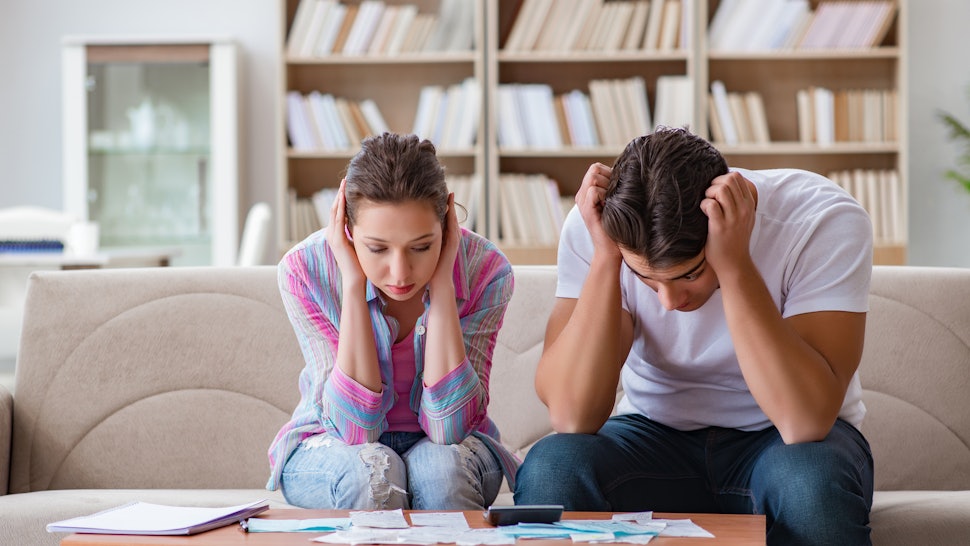 When talking about cost pressures we need to recognize that we and our residents don't operate in a fiscal vacuum. Everyone knows this, of course, but that simple fact seems to get lost when we discuss our fiscal impacts as a City. We can't simply compare this year's property tax rates to last year's. We need to provide economic and cost-of-living context so that we are firmly situated within people's and businesses' lived realities when deliberating on tax increases. In a struggling economy where many people are dealing with unemployment, underemployment, or sluggish wage growth, governments need to be careful about adding to that cost of living.
In addition to property taxes, Council approved an increase in utility rates for our Stormwater Integrated Resource Plan and Odour and Corrosion Reduction Strategy. The provincial government has added the most to the cost of living through uncapping auto insurance, electricity rates, and tuition while also de-indexing from inflation taxes for all citizens and benefits for some of our most vulnerable groups like seniors and disabled Albertans. De-indexing taxes and benefits from inflation effectively means cutting in real terms without the appearance of cutting in nominal terms, an effect that is compounded with each year.
Breathing Room for Future Investments
If Council doesn't restrain spending now then not only will our citizens and businesses face challenges today, they will be even harder hit down the road. We have made some serious commitments as a Council, from achieving our first carbon budget to filling in the social housing gap left by the province. 
These commitments will also require serious financial investment, likely funded primarily through property taxes. If we keep going on our current course of habitually piling tax increases onto Edmontonians then we won't have the breathing room or public support to make these necessary investments when the time comes. 
Vancouver's most recent budget is perhaps the best example of this idea in action. In December, Vancouver passed a staggering property tax increase of 7%. This was down from the initially proposed increase of over 9%. The decision to hike taxes so much was made because Vancouver City Council felt they had an urgent need to make certain investments for Vancouver's future health and prosperity. The major areas of new investment, besides vital services like police and fire management, were social housing (supporting rough sleepers and low-income citizens) and climate change adaptation.
If we are to fulfil our commitments, as we should, then we will likely face a tax increase like Vancouver's in the next few years. If the rationale for such a significant increase is well articulated and done after a period of fiscal restraint then I think we will have public support and we will be making Edmonton a healthier, more sustainable, and more inclusive city. If, however, we keep barrelling down this road of increasing taxes as our citizens and businesses are yelling "slow down!" then we will face public backlash and we will be imposing a significant financial burden on our citizens. We can fulfil our commitments while also exercising needed fiscal restraint, but it requires hard decisions and political will. What happens this year will go a long way to determining which path we take.
Looking Ahead to 2020 
There's a lot to look forward to in 2020. 
Over the next year, Council will be doing a lot of work to make our city and our budget better. 
In March, Council will be looking at the final draft of the City Plan, which will be a combined Transportation Master Plan and Municipal Development Plan. The City Plan will set the stage for us to invite the next million people to call Edmonton home. It will provide a huge opportunity to more aggressively shift new development investment to the core to create a higher density built form.
Right now, our development pattern is costing us a lot of money. Edmonton is a pricey city to service, due to the way we've built so far. Our city is still very much dominated by low-density development which makes the cost of maintaining and operating everything more expensive.  The City Plan provides us an opportunity to plan for a more aggressive investment to shift new development to the core and increase higher-density built form. 
We'll also be looking at ways to improve our budgeting process. A report is coming back later this month to explore the possibility of integrating priority-based budgeting (PBB) into our budget deliberations. PBB is a more precise process than the one we're currently working with. It directs our focus to priorities and intentional spending rather than randomly deliberating budget items as they come and go – which can leave very important initiatives unfunded and opportunities for progress lost. PBB also looks at programs and services rather than whole departments, so it offers an opportunity to look at the value of individual items rather than a mixing pot – blending together important priorities with services that aren't needed or wanted by Edmonton. Looking at our budget through a priority lens offers a chance at new budgeting that focuses on what Edmonton needs and citizens desire – and funding high priorities with money being spent on low priorities. 
During the budget season I said and asked a lot about the productivity of our labour force as a huge cost driver of our budget. Some of these questions include whether we have too many staff compared to other major Canadian cities, wage comparisons, and areas where duplication can be reduced. I am looking forward to real opportunities to keep digging into these questions thoughtfully, thoroughly, and with good methodology in 2020.
This year, we're also looking forward to a new City Manager joining the City, which gives us an opportunity to reshape our approach to spending, service provision and most importantly innovation in a fast changing world. 
I've spoken before about thinking about the City as a battleship rather than a cruise ship, and I think this is a good time to take steps towards becoming more effective and efficient. A battleship is prepared for the waves before they hit, and we need to be battle ready for the next million people. The City needs to be proactive, fierce, and think ahead. And with the search for a new City Manager, we have an opportunity to bring a driving force for these goals. 
In 2019 we made a big decision to reconfigure our economic development model, moving from two to three organizations. This means that economic development will be a whole new ball game in 2020, requiring serious attention and vision.
In 2020 we will also be focusing on affordable housing including continued advocacy to the provincial and federal governments for funding support. Affordable housing spans each government's jurisdiction and it's important that we have strong partnerships in place to make real progress this year. This year we will shape our energy transition and climate resilience plan as part of our commitment to stay within our carbon budget and do our part in keeping global warming to 1.5 degrees celsius or less. The last major items, among others, that I look forward to in 2020 are deliberations on the expansion of Rossdale, the future of the Exhibition Lands, and the further development of the Blatchford community.
These are some of the really important things that make me excited for the year ahead.